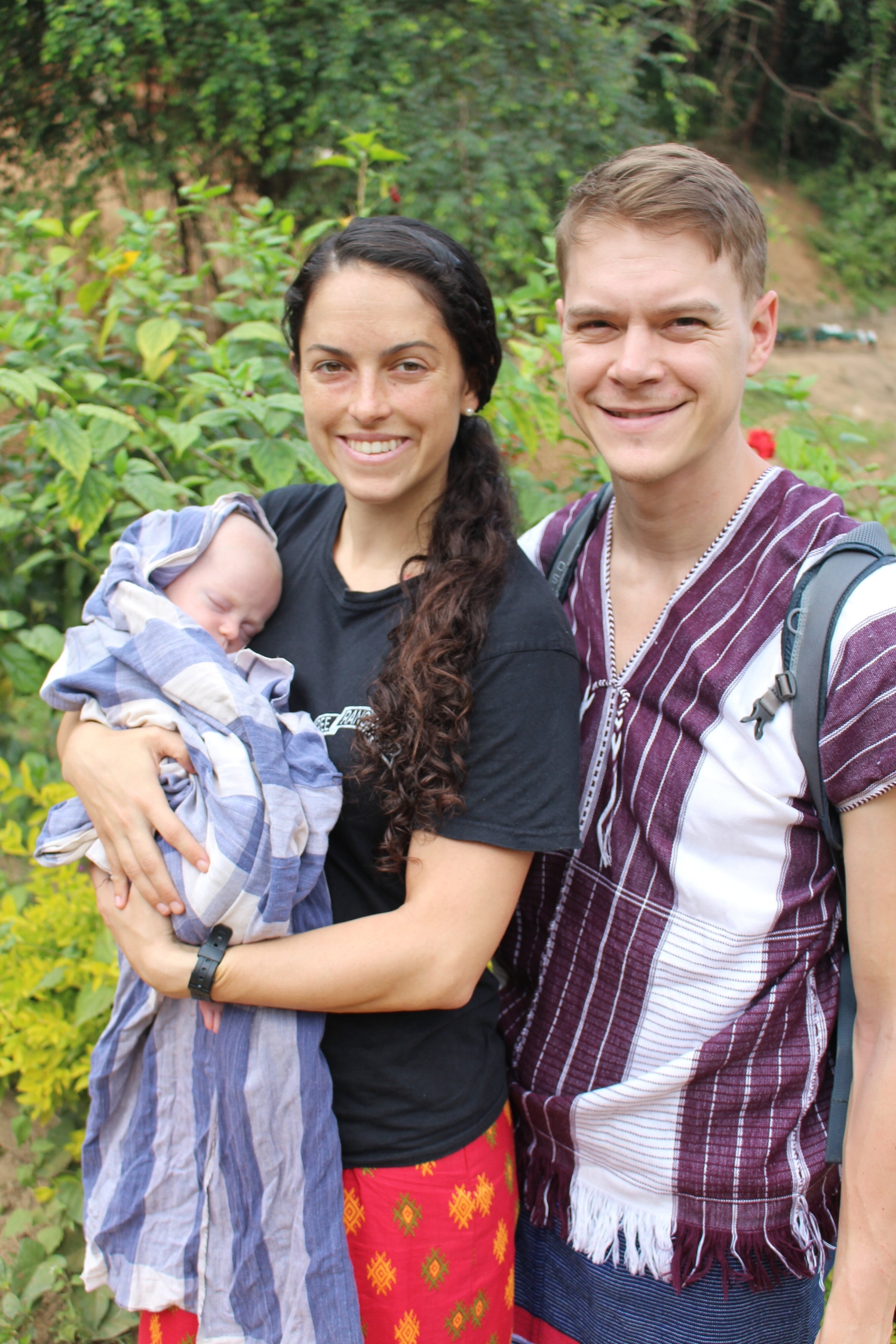 Please see Aimee's blog for stories of her two years of ministry in Thailand and Burma from 2012-2014.
Our commitment in Southeast Asia is for the next two years. Please visit our new blog.
Adam & Aimee Wallis
Thailand | BurmA
We work for a local NGO in Thailand that does outreach to Burmese refugees and IDPs. Our aim is to bring help, hope, and love to people in the conflict zones of Burma.
Aimee teaches English for staff, students, and local children involved in the ministry, does some administrative work including volunteer coordinating, and trains ethnic relief teams to put on Good Life Club evangelical programs for children.
Adam acts as Training Coordinator for ethnic relief team trainings facilitated in the jungle, which support displaced people groups in Burma. He also teaches several training subjects and helps in logistics and supply roles at headquarters.
Where Adam and Aimee go, Eden goes too. She has already travelled with us to help IDPs and refugees in several locations and is loved by many.